The Scoop on Video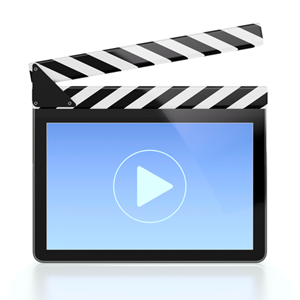 2016 is being called the year of the videos. Just this past week, Twitter launched the ability to create longer videos as Tweets. Unlike Vine where the videos can only be 6 seconds long, and the previous 30-second videos on Twitter, Twitter now allows videos to be up to 140 seconds long. Just as a tweet would be 140 characters, the video will be able to be equally as long. Since the beginning of 2016, video tweets on Twitter have increased by over 50%!  Think about that for a minute; in just half a year, video tweets have increased by 50%. Complete madness. Videos are becoming very important, so if you want your followers to pay attention to your tweets, post a video! Also, following Twitters lead, Vine videos will be longer; vine creators will be able to add up to 140 seconds to their vine.
Staying on the topic of videos on Twitter, there is now a Periscope live-streaming button built into the latest update of the Twitter mobile apps. The "live" button can be found when a user goes to compose a tweet. When a user presses the "live" button, the user will be redirected to Twitter's Periscope App. From there the user will be able to begin hosting a live broadcast. However, in order to be redirected to Twitter's Periscope App, the user must have the Periscope App downloaded on their phone. This feature is available to many users, following a limited launch on the Android version of its app.
Want to hear more about the new features of Twitter and Periscope? Or maybe do you want to hear more about the broadcast not mentioned in my post? Check out the full broadcast at Modern Life Podcast Network. This has been a blog by me, your friend Cooper. I'll talk to you all next week… for now I am off to chase squirrels!