WhatsApp is a Travelers Best Friend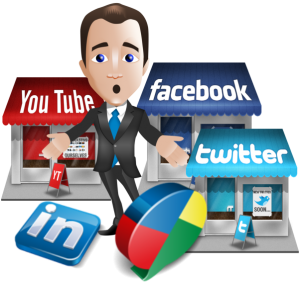 Here's what you missed on the Social Solutions Show:Are you tired of traveling the world but having no reliable way to talk to family or friends at home? Or, are you tired of having trouble connecting to other members in the work force? Well fear not; we have a solution for you! WhatsApp is a very new tool that is now available for Windows and Mac desktops. Even better, the app is FREE! Yes, you read that sentence correctly; WhatsApp is available for free to whomever downloads it, for whichever reason. WhatsApp is perfect for one on one communication and can be accessed in most countries as long as you are connected to Wi-Fi.  WhatsApp can be used for instant messaging, phone calls, and video chatting. Both Ken and Carol agree that everyone should be downloading WhatsApp for its convenience and versatility. Let's say you now want to go on Twitter to tweet about this amazing new app.
Ken stated that in a recent survey 56% of people rely on recommendations from their friends. Meaning, your friends are more likely to download the app because YOU just tweeted about it. YOU are now considered an opinion leader. During the broadcast, Ken let viewers in on his secret on becoming an influencer in any particular business niche. Ken says any business can become an influencer; this can be done by helping people understand a product/brand/thought, sharing what you know, not pushing your product, and "helping people through the process". This way, your business will be the first choice when consumers are ready to buy a product. Carol chimed in, saying, "Social media is about sharing, not about selling." She stated that businesses should be using social media as a way to share what they know; it is the fastest, easiest way to become a trusted expert. Be the friend. Help people to understand.
Want to hear more about the new ways to video chat and more on how to become a trusted businessperson and opinion leader? Check out the full broadcast at Modern Life Podcast Network.