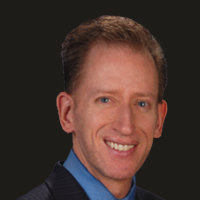 Cool Hunter Ken Herron increases world-class and emerging brands' revenue and market share by using technology to develop stronger emotional connections between companies and their customers.
Ken is an advisor for multiple global mobile and web startups, including Unified Inbox, SocialGrow, TraveDoc, CharityCheckin, DIALaBRAIN, and Worldbop; and is the co-founder and managing partner of CKC Global Media. He has held executive-level leadership positions at tech companies Tourico Holidays, Purple Communications, SocialGrow (acquired by Unified Inbox in 2014), and Online Buddies; and leadership roles at Avaya, Lucent Technologies, and AT&T.
A graduate of the Stanford Graduate School of Business' Marketing Management Program, Ken earned his Master's degree in International Management from the Thunderbird School of Global Management and his Bachelor's degree in International Economics and German from Drew University.
Ranked the #2 CMO on Twitter worldwide by Social Media Marketing Magazine, Ken is a frequent author – including contributing the chapters on social media marketing in the 2014 book Apponomics: The Insider's Guide to Billion Dollar App Business published by InMobi and the 2013 book The Everything Guide to Mobile Apps: A Practical Guide to Affordable Mobile App Development for Your Business published by Adams Media. He is also a popular speaker in Asia, Europe, and the U.S. on leveraging technology for marketing.
You can hear Ken share the latest social business news, trends, and best practices with a global audience of millions on The Social Solutions Show (#SoSoShow) on the Modern Life Network in the U.S. and on The Business Bunker Show (#BBunker) on Channel Radio in the U.K.
Connect with Ken on Twitter now at @KenHerron!