Don't Let Fear of Public Speaking Hold You Back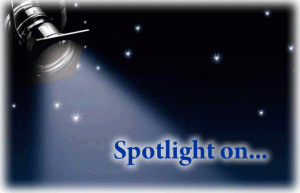 Are you afraid of public speaking? So am I! Public speaking is the number one fear in the world, ranked higher than fear of heights and fear of spiders. If many people suffer from the same fear, how can we overcome it? And more importantly, why should we learn to speak in public. 
Thankfully, the LinkedIn Lady Show provided us with helpful tips on how to overcome our fear and why we should.  Carol said, "If you cannot express who you are and what your value proposition is, why on earth would anyone want to do business with you?" People must be able to articulate who they are with confidence in order to peek people's interest in their business and themselves. 
Carol McManus provided 4 useful tips on how to overcome public speaking. 
Tip #1: Know what you want to say ahead of time: make sure to state your name and the name of your company, explain what your company does, how you can help consumers, and most importantly, remember to repeat your name and the name of your company at the end of your speech. 
Tip #2: Always stand erect when speaking; your breathing will improve and people will be able to see you better. 
Tip #3: Project your voice so everyone in the room can hear you. Speaking louder will show the audience your confidence and bring listeners into the conversation. 
Tip #4: The easiest way to overcome fear of public speaking is to find a person in the room who is smiling and looks engaged. When you are speaking, look directly at the smiling person and they will help you to forget you are speaking in a public forum. 
If you can follow the four tips, you will be "well on your way to be a confident speaker." Other ways to manage fear of public speaking include practicing in front of a mirror, family, or friends, video taping yourelf, and giving talks in low risk situations such as local talks. There are many professional and personal benefits of being able to speak publically. Public speaking is great for skill building, building your professional credibility, and expanding your networks. Public speaking also is tremendous for developing courage and confidence and improving your ability to learn how to persuade others. Public speaking is not easy, however with these helpful tips we are well on our way to overcoming our fear! 
If you want to listen to the entire podcast, you can download it for free on Modern Life Podcast Network.