How Do I Hire a Social Media Expert for My Business?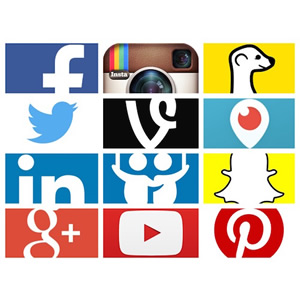 Twice this week, I was asked, "How do I know if a social media 'expert' is really an expert? How do I hire a social media expert for my business?" 
While my gut response is to not hire anyone who calls him- or herself a "social media expert," I gave the question some thought. Following below are my suggested interview questions (and answers!):
Question:        What is social media?
Answers to look for:
Social media is a communications channel, joining paid, owned, and earned media.
What makes social media "different" is that it's interactive, real-time, and hyper-public (i.e., Google-able), and that companies are no longer the default authorities on their industries, companies, products, or brands.
Question:        Why should my business use social media?
Answers to look for:
Businesses have always been more successful if they "fish where the fish are" – use the forms of media their customers use (i.e., newspapers, magazine, radio, TV, and now social/mobile/chat).
Customers are increasingly using social media to identify and research products and companies at the very earliest – call them "infotainment" – stages of their purchasing decisions.
Social media enables you to differentiate you, your business, and your product, and to directly connect emotionally with your customers AT SCALE.
Compared to traditional media channels' model of pay to have someone else create your marketing content and then pay again to have someone else publish your marketing content, social media can be incredibly cost-effective.
Question:        Are there any businesses who shouldn't use social media?
Answers to look for:
No.
Different businesses will be on different platforms (ever heard of Sermo,Ravelry, or Troton?) and/or use the same platforms differently (see GE on Pinterest), but all businesses and organizations can benefit from having a relevant and engaging online presence.
Social media's amplification will typically make good businesses succeed faster and bad businesses fail faster. If your business is truly awful horrible, meaning bad products, bad service, and/or bad communicators, avoiding social media is not going to save your business; and going on social media may, I emphasize may, help you to gain the insights you need to save it and then communicate to people that you've truly changed.
Question:        To get started using social media, what questions do I need to answer?
Answers to look for:
What do I want to achieve?
Who is my audience?
Where do they spend their time online?
What differentiates my product or service?
What do people (especially my target audience) currently think of my company/brand/products (if they even know it exists)? Companies can have shocking blind spots when it comes to self-awareness, especially in advance of launching new social media campaigns (#McDStories and #myNYPD are now b-school marketing class case studies).
Question:        How do you measure social media's ROI (Return on Investment)?
Answers to look for:
Revenue.
Interim measurements can be actions taken by the customer to connect with the company (web traffic, phone calls, emails, sales leads, etc.).
Question:        What makes for a "good post" on social media?
Answers to look for:
It results in the desired conversion action by the target customer.
It's brand-, customer-, and network-appropriate,
Question:        How do I make a post on social media go "viral"?
 Answers to look for: